February 27th, 2015 Posted in
Fishing Reports
|
Comments Off
Well it has been a up and down winter on the weather and the fishing. We are catching fish just not the numbers we usually catch in the winter months. With the cold temps recently, it has schooled some redfish in a few holes where we have had some good double digit days lately. We are also picking up a few speckled trout and black drum. The striped bass fishing has been good in the Cape Fear river above Wilmington.
Redfish report and forecast:
The redfish bite has been good on the days when the weather cooperates. A 10-12 fish day has been good this winter where normally a 30-40 fish day has been good. Most of the reds have been caught on shrimp pinned to a jighead or a Carolina rig. We have also had some good days sightcasting Gulp Shrimp and DOA paddletails to schooling reds in the creeks. There are some large schools on the flats, but these fish spook easily in the shallow water this time of year.
There are lots of schools of reds on the flats and these fish will start to feed when spring rolls around and the water warms up. There also lots of schools of reds in the creeks and the river and will be easier to find and catch in the early spring. There are huge schools in the ocean and these reds will move in as the water warms.
Speckled Trout Report and forecast:
We have had some decent days on specs over the winter on the warmer days. Speckled trout will lay dormant on cold days and feed on the warmer days. Casting Gulp Shrimp and Mirrolures in deep holes at lower stages of the tides have produced most of the specs on our trips.
Hopefully we won't have any major cold stuns on our trout populations and we'll have a good spring on specs. I have seen a lot of specs in the creeks this winter and they should start to bite as the water warms.
Black Drum Report and forecast:
We had a really good early winter on black drum and there are still a few around. Casting shrimp on Carolina rigs and jigheads in holes at low tide have produced most of our black drum this winter. We have also caught a few black drum fishing shrimp on float rigs above oyster beds at higher stages of the tides.
Spring can be the best time of year to catch black drum in the Cape Fear area. In the spring we usually catch them around docks and rock piles fishing shrimp on Carolina rigs and popping float rigs. There is a limit of 10 black drum per person, so we can fill up some coolers with these tasty fish. I have seen a lot of smaller black drum lately, so these fish should be growing and large enough to keep come spring.
Striper Fishing:
We have had a good winter Striper fishing in the Cape Fear River above Wilmington. We have caught them trolling deep diving lures and casting swimbaits and other soft plastics. Stripers will start to move farther up the river and we will not target them as spring rolls around.
Whiting:
The whiting will be showing up in March in the lower Cape Fear River around Southport and filling up coolers with these great eating fish is always a possibility in the spring months.
Flounder, Spanish Mackerel, Bluefish, and Sheephead:
We will have some of the other inshore fish showing up as we get into mid April. Flounder, Spanish Mackerel, Bluefish, and Sheephead will move in and provide us with some good action a little later in the spring.
We can't wait for spring, warmer temps, more and active fish. Thanks for reading the report and spring forecast. Check out the photos from our recent winter trips in the backwaters of the Cape Fear.
Thanks,
Capt. Jeff and Christian Wolfe
Seahawk Inshore Fishing Charters
Carolina Beach Inshore Fishing Blog
910-619-9580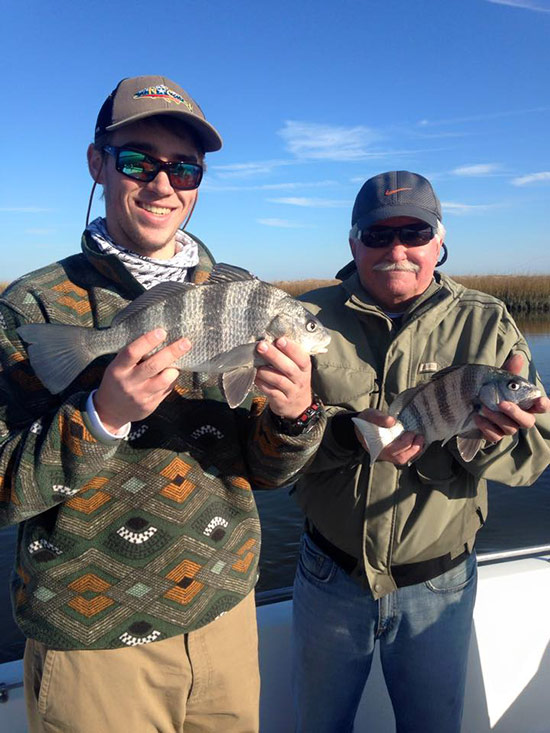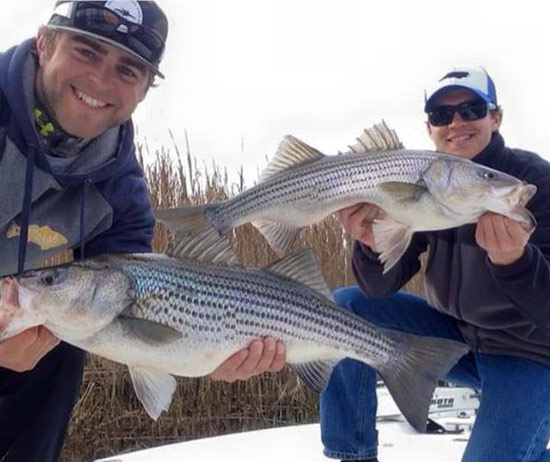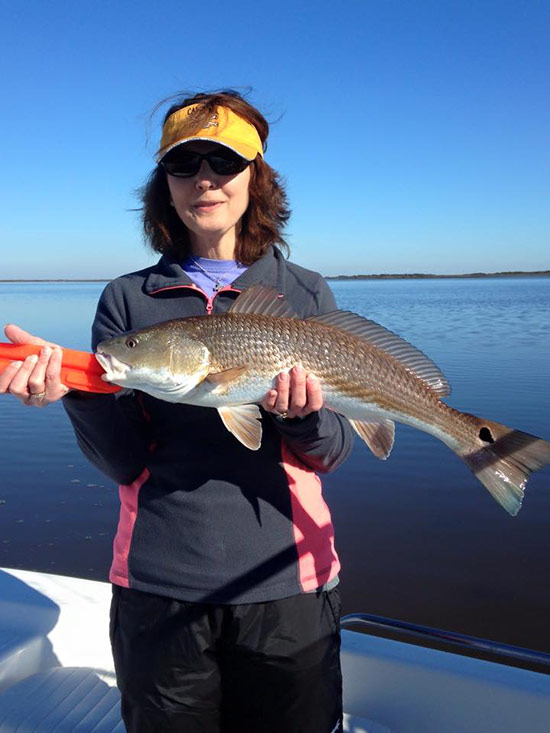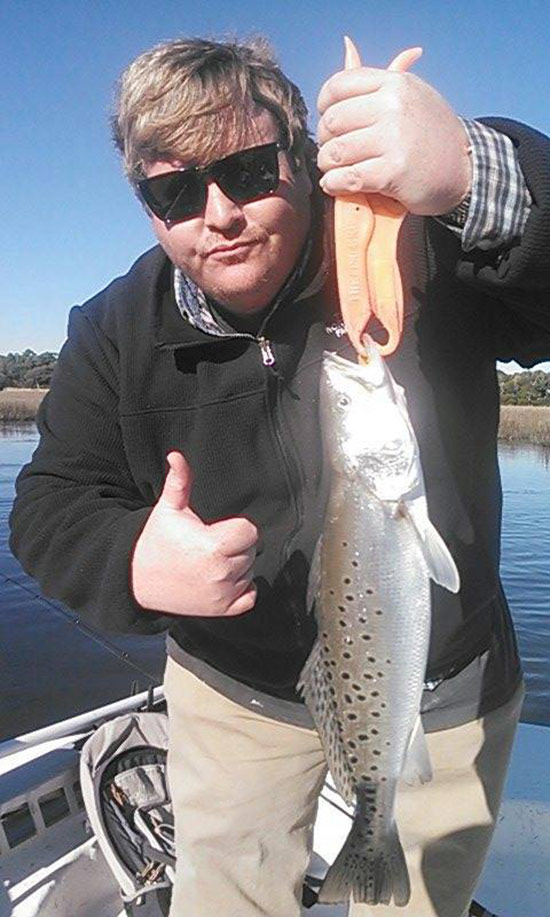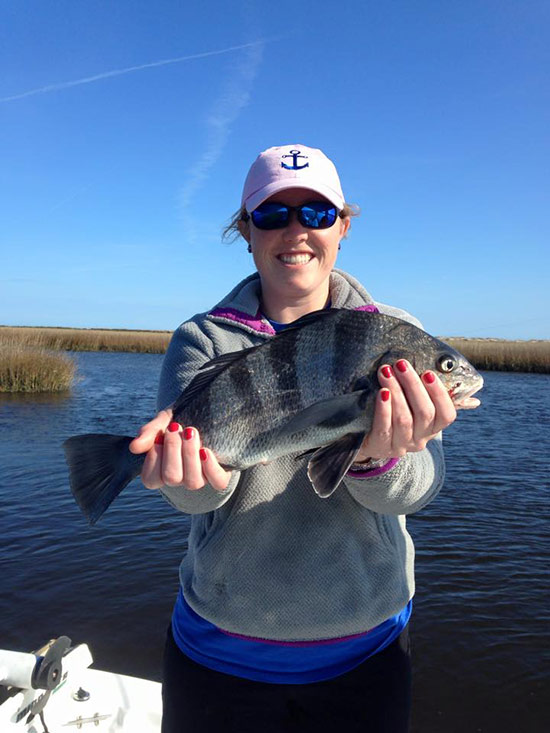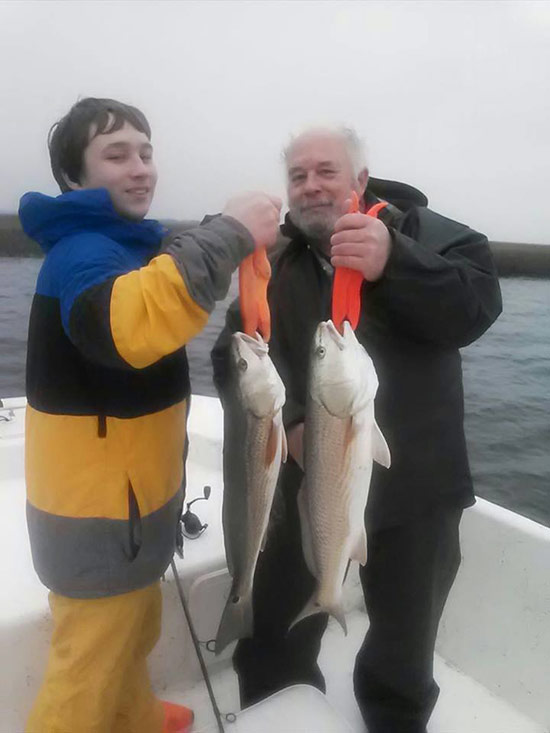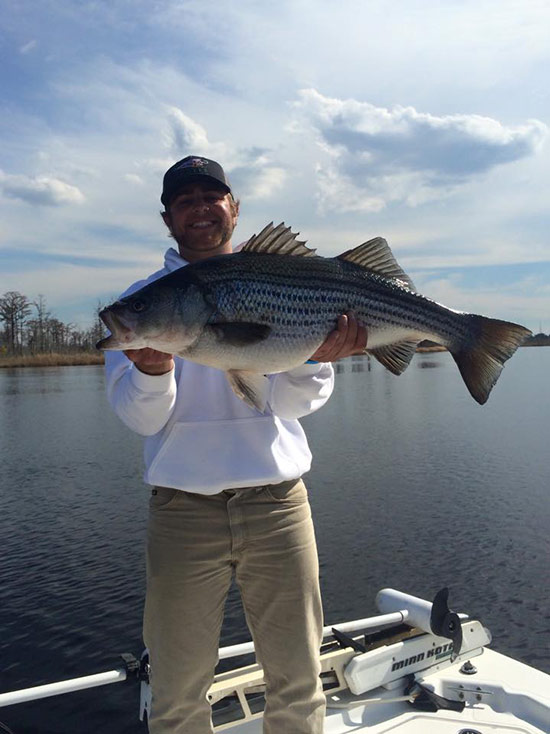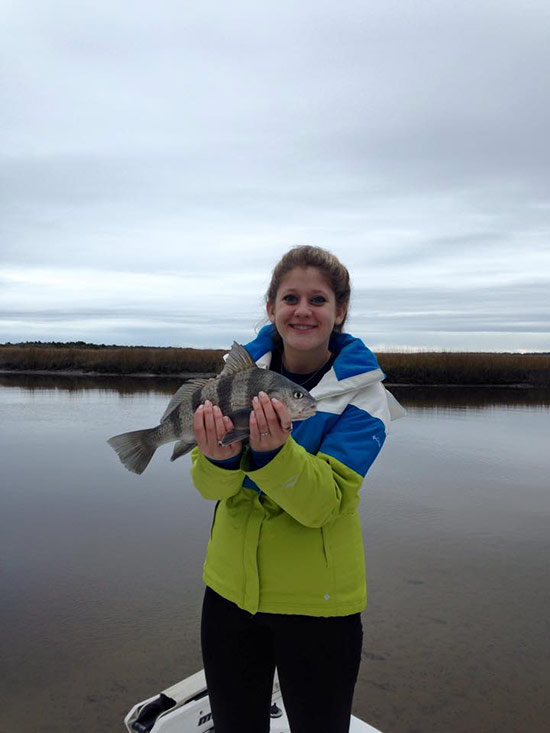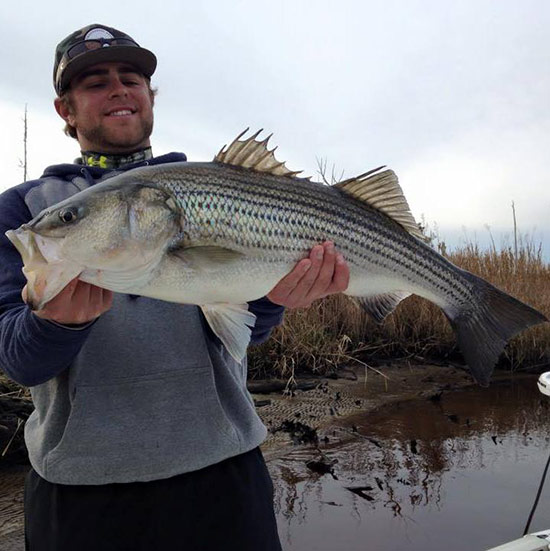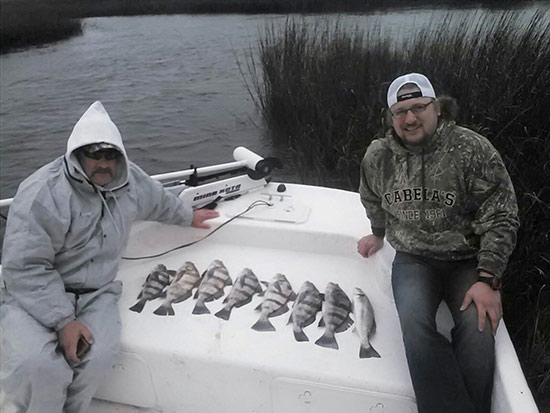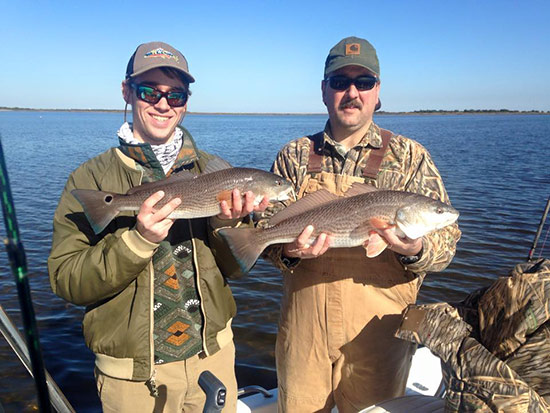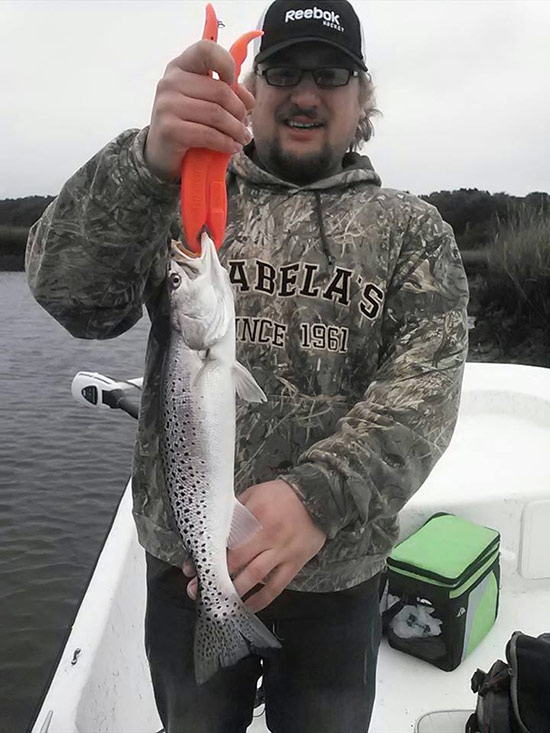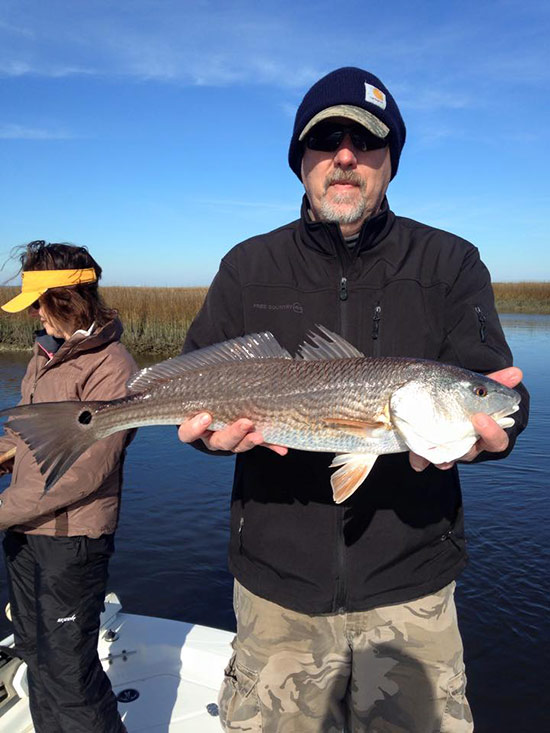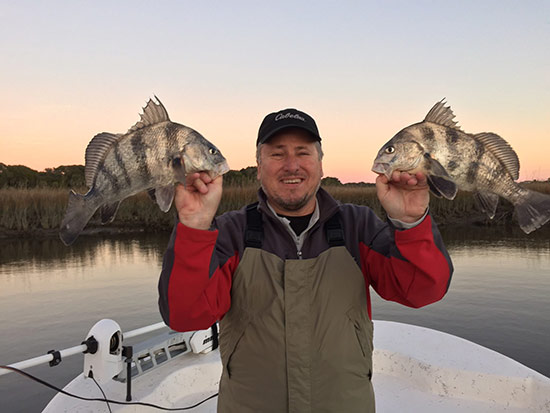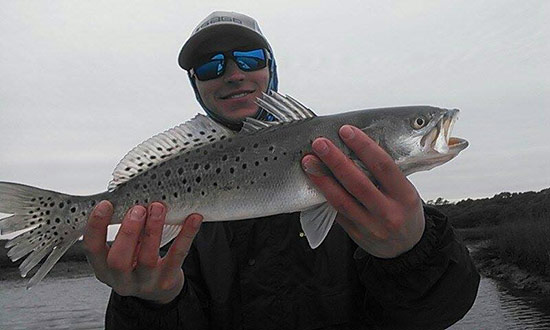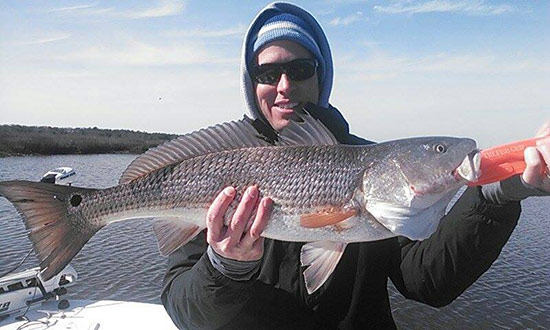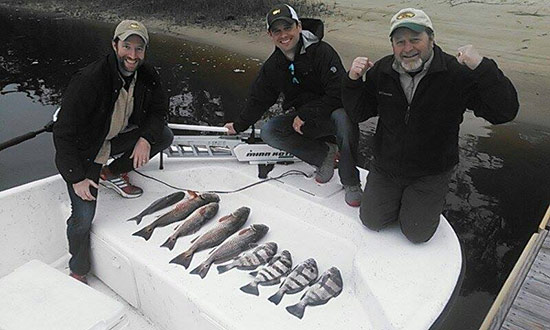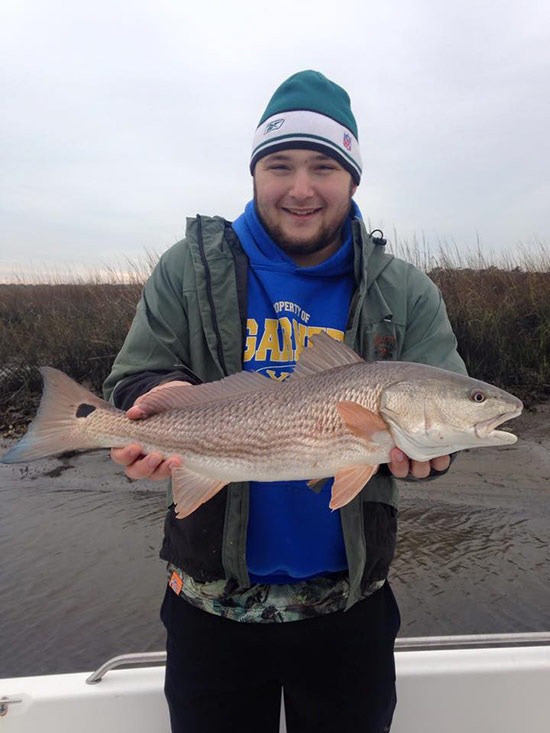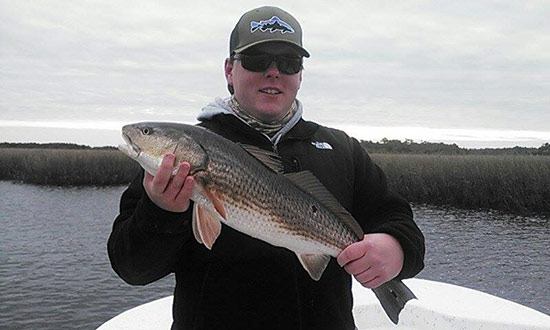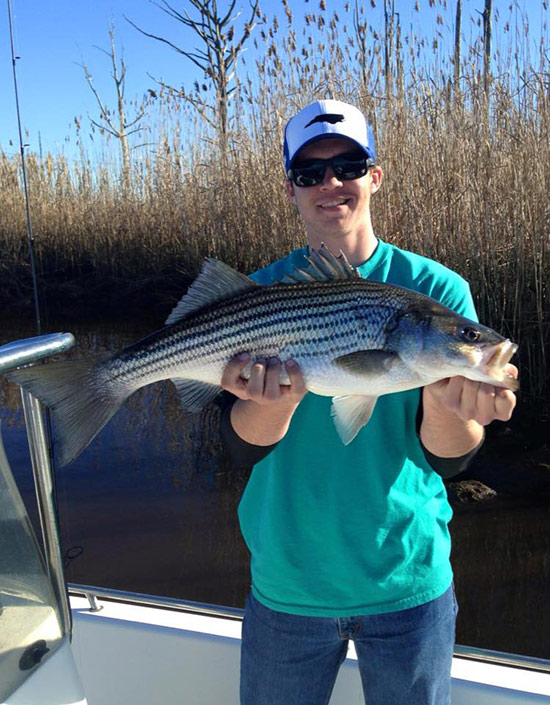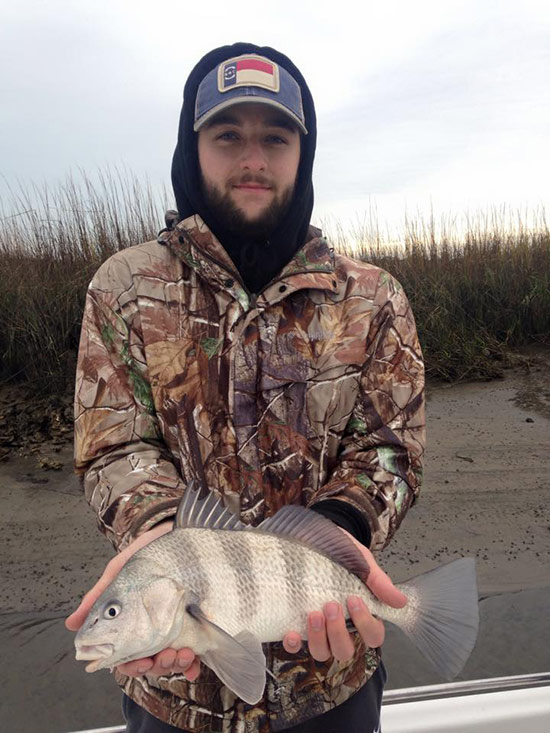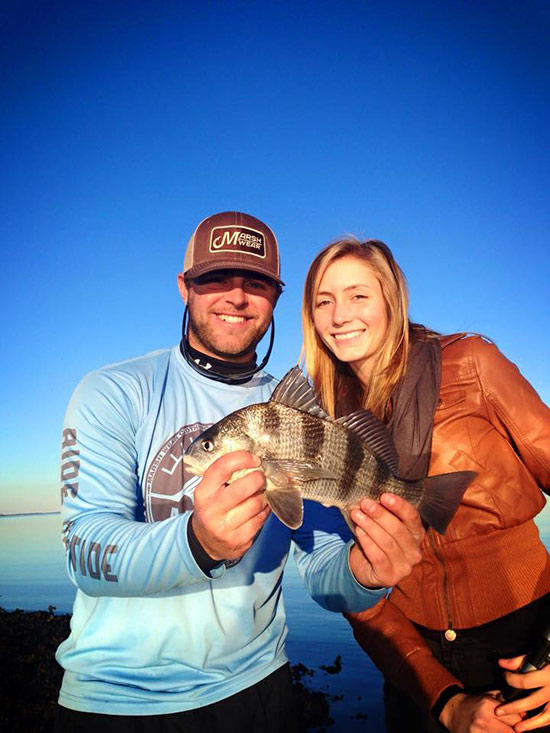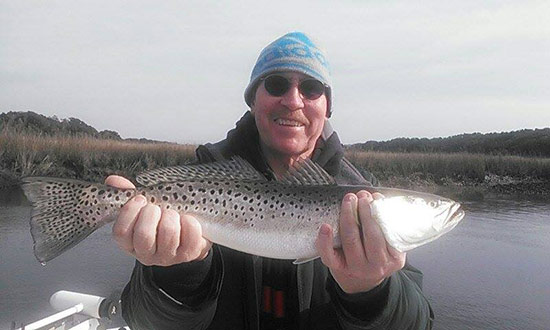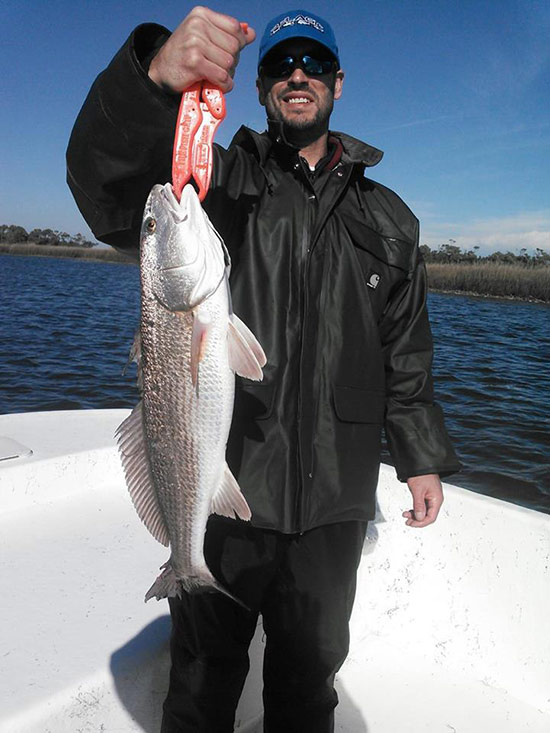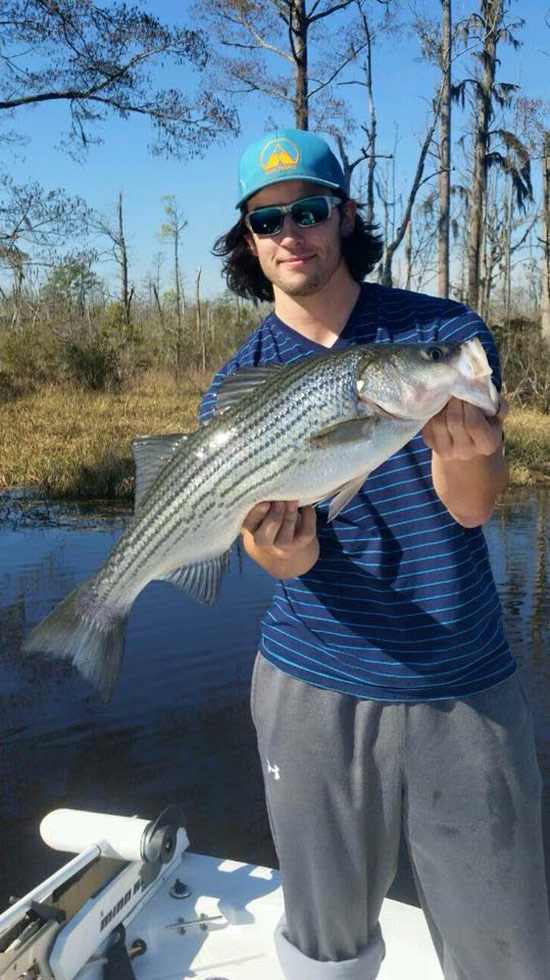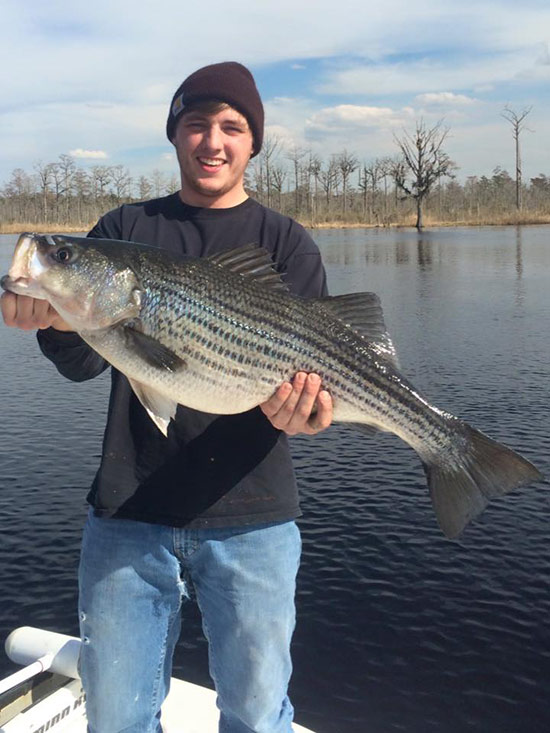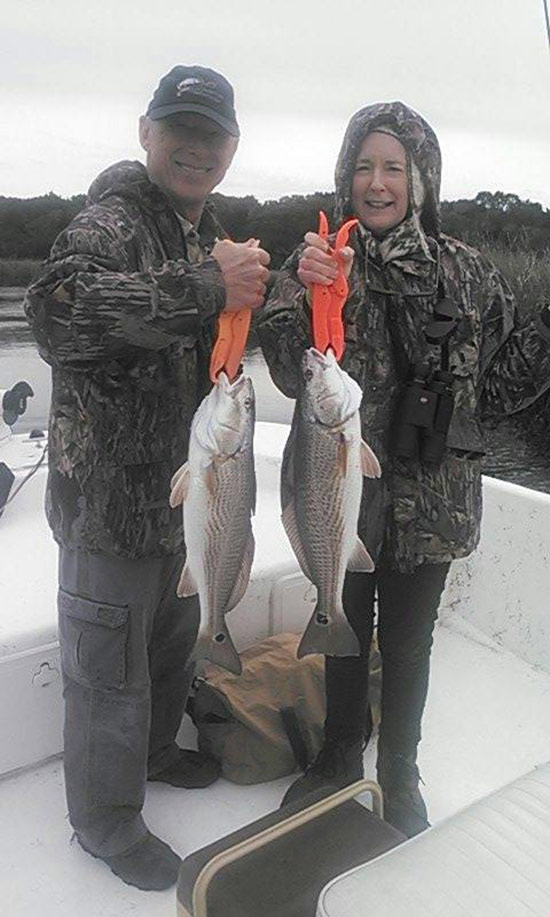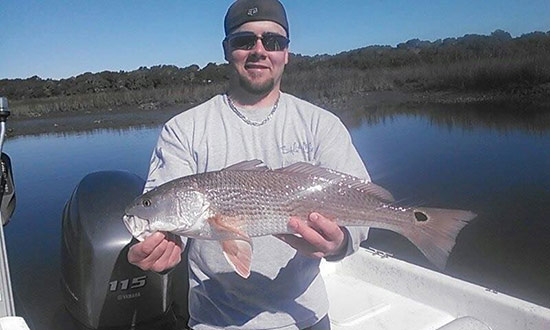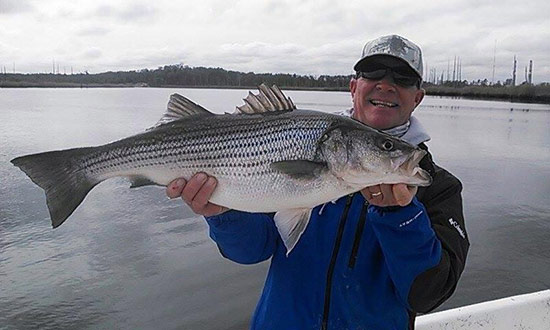 ---