November 26th, 2014 Posted in
Fishing Reports
|
Comments Off
The Seahawk Fleet is ready for some winter action.  Purchase a Gift Card for a family member or friend to use at a later date.  Call 910-619-9580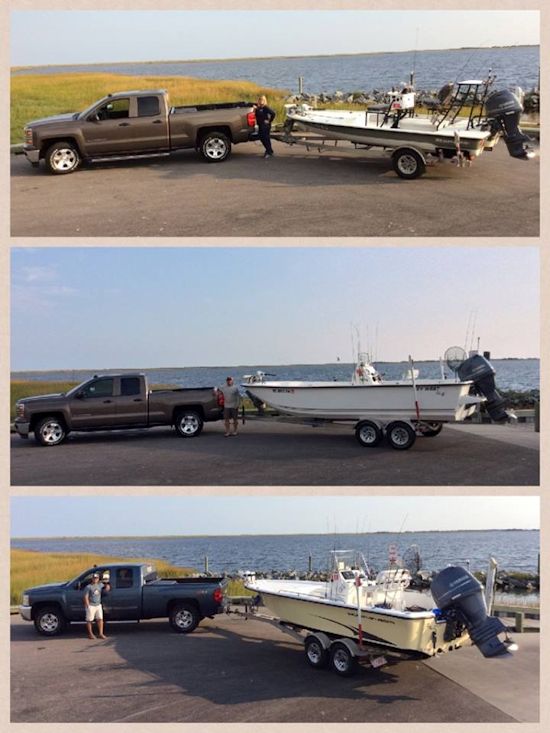 The inshore and backwater fishing has been good to excellent lately and should continue.  The winter fishing in the Lower Cape Fear can be incredible in the winter months and it is shaping up to be a good one this year..  Hopefully the weather will cooperate and we'll get some good fishing opportunities over the next month or so.
The reds are schooled up in the creeks and on the flats where we have been catching them on artificials (mostly Gulp Shrimp), live minnows, and shrimp.  We have had some good sightfishing opportunities on large schools on the flats and smaller schools in the creeks.  The reds are also starting to school up in holes on the lower stages of the tides where they will mix with black drum and speckled trout.  Look for the redfish bite to continue for the remainder of the winter and it should get better.
The speckled trout bite has been pretty good also.  We have had some nice specs in the area this year and December can be one of the best months for large specs.  Most of the specs on my charters have been caught on a artificails like Gulp Shrimp, DOA Soft Plastics, Mirrolures, Trout Trix, and Billy Bay Shrimp under popping floats.  We have caught a few on live minnows and shrimp also.
The black drum are holed up in some of the area creeks and schooled up on some oyster points in the marshes.  Most of the black drum have come off dead shrimp on carolina rigs with an occasional fish caught on Gulp Shrimp.  Black drum are excellent table fare with limits of 10 per person, so we have filled up some coolers with these guys lately.  Black drum usually hang around all winter and it looks like we are going to have a good winter on them this year.  We will often catch good numbers of black drum and redfish in the same areas which makes for some incredible action.
We are still picking up a few flounder, mostly on Gulp Shrimp with a few coming off minnows and shrimp.  Some flounder will hang in the area all winter where they will get active and eat on the warmer days.  Striped Bass are also starting to show up in the upper Cape Fear around Wilmington. Stripers also provide us with some good winter action on a number of artificials.
Looks like there is going to be some good fishing around the area this winter and I am looking forward to less crowds and lots of fish.  Thanks for reading the report and remember a fishing trip makes an excellent Christmas Gift for a loved one.  I do have Gift Cards available and can get them to you in time for Christmas.  Please check out the photos from our recent trips.
Thanks, Captain Jeff and Christian Wolfe
Seahawk Inshore Fishing Charters
North Carolina Inshore Fishing Blog
910-619-9580